CAMPAIGN: muuto airy table
---
The Airy Table has a light and floaty nature with support from the thin welded frame creating the impression of a table top that almost hovers in the air. Great detail has been included in the welded frame itself, adding to the overall personality of the design. Airy is a multipurpose family of tables suitable for a variety of interiors in both private and public settings. In particular, the half size table also works well against a wall and can be used as a bedside table or as a table next to a sofa.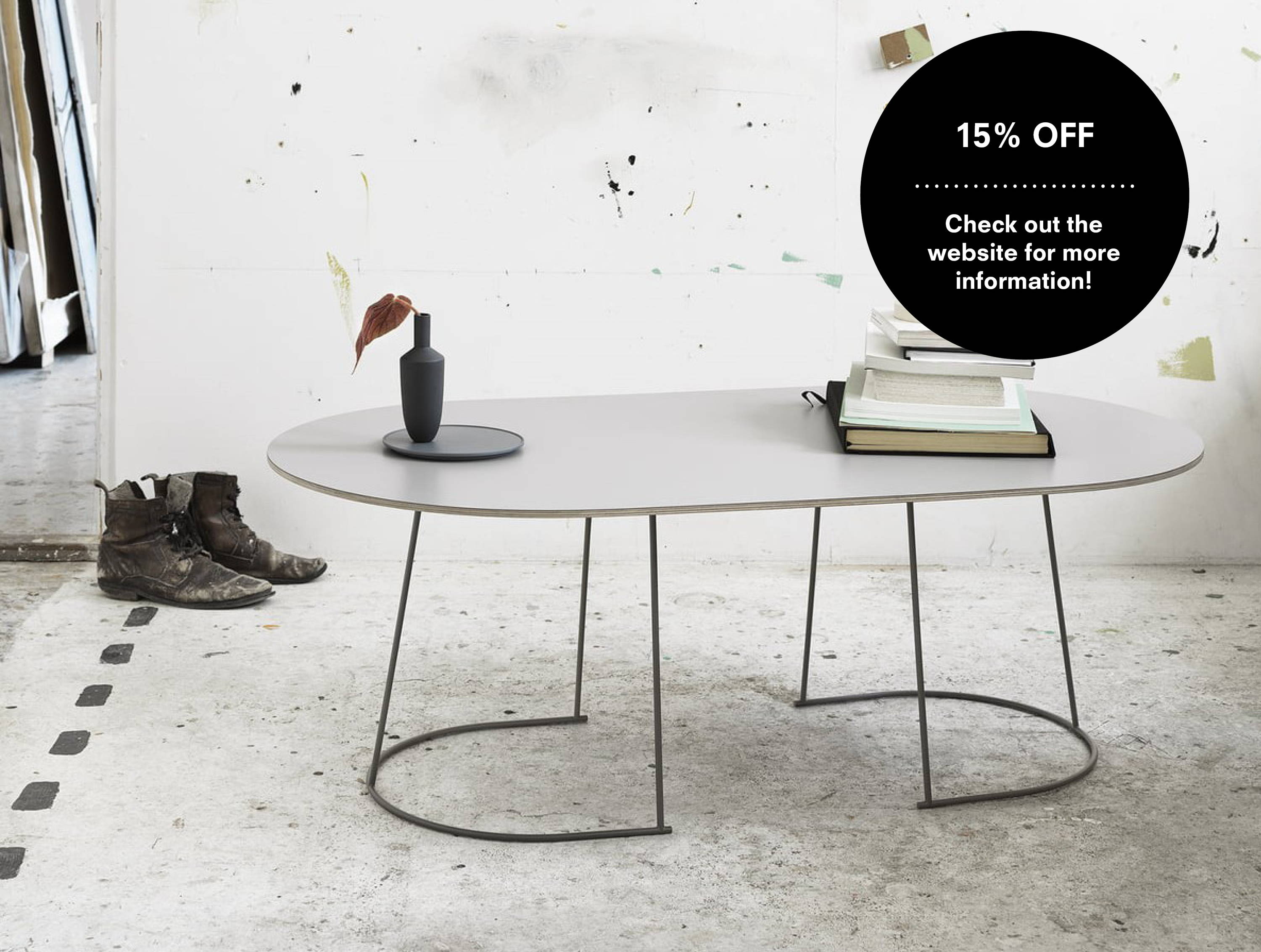 CAMPAIGN: RIPPLE SERIES BY FERM LIVING
---
With a sharp rippled surface, geometric design and refined style, the Ripple Series fluctuates between form and function. The collection contains seven different types of glasses, each with its own unique shape and identity, but together they form a family. The entire collection includes a set of four stackable water glasses, a set of four long drink glasses, a set of two champagne saucers, a set of four small stackable glasses, a set of two wine glasses, a carafe and a small carafe set with accom- panying glasses. Enough to complete a stylish and decadent table setting for any occasion.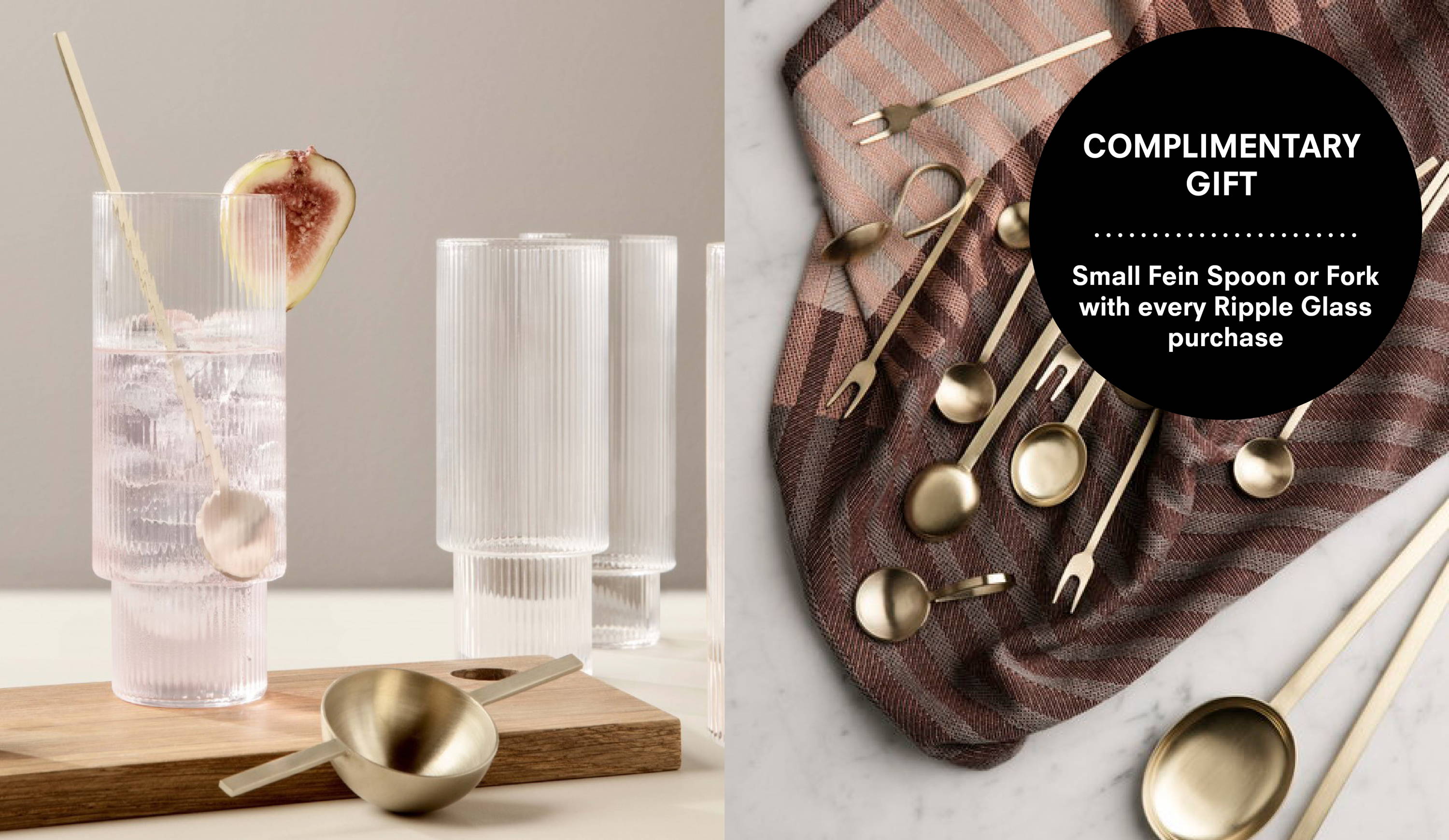 CAMPAIGN: LIGHTING BY FERM LIVING
---
With a seemingly infinite range of expressions, Ferm Living's innovative and interchangeable lighting system allows you to create customised and comtemporary looks in each and every room. Offered in a fully compatible series of multiple shapes and colours, Collect Lighting allows you the freedom to create beautiful lighting solutions: Simply select your favourite lampshade and pair with your chosen socket pendant, adding the series' decorative brass ring to complete the design.
Striking the perfect balance between classic and contemporary, iconic forms are reworked to modern sensibilities, rendered in quality materials in a range of subtle finishes and subdued, complementary colours. Illuminating your home in style, each interchangeable piece can be combined in personal ways to provide the perfect mix of ambient and directional light, whether primary light sources for functional use or subtle accents for decorative purposes. Bring imagination to your rooms and create perfectly balanced contemporary lighting - whichever way you choose.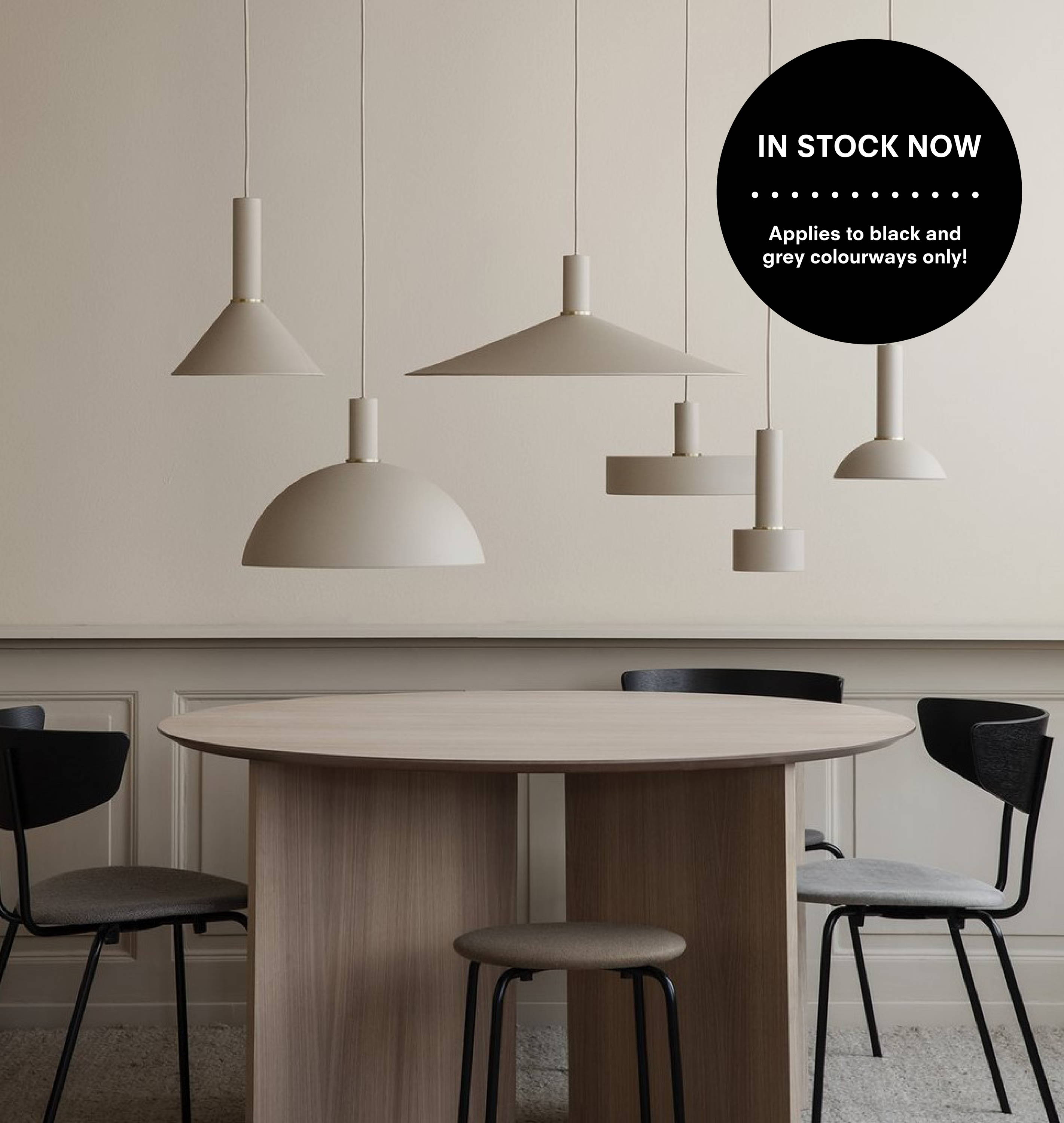 CAMPAIGN: GIFT GUIDE BY SLOW
---
With a carefully curated selection of gifts for the entire family you'll find exciting, high-quality presents for everyone during the holiday season. This guide offers ideas for gifts in all price ranges, so you can also find inspiration for birthdays and everything in between.